The Google Chromecast 2nd Generation streaming stick enables your mobile device to cast your favourite programmes, films, music, sports, games and more to your TV.  So it's a great way to upgrade your existing TV to a smart one and if you already have a smart TV it will enhance your viewing experience on that one too by making it compatible with over 1000 cast enabled apps.
Chromecast will also let you control you TV with voice commands if you have a Google Home Mini smart speaker. It's very affordable too from just $20 in the US or £20 in the UK.
Click here to watch my full Chromecast review.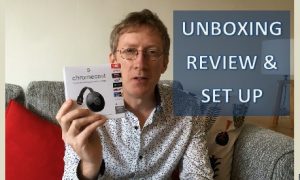 For more information on Google Chromecast please visit the product website below:
www.google.com/chromecast