The JBL T450BT Bluetooth wireless headphones from Harman are a compact pair of on-ear USB rechargeable headphones which offer great sound quality for the price.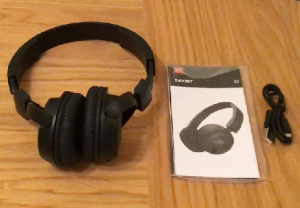 Volume controls are situated on the side of the headphones which can also be used to accept Bluetooth telephone calls from a connected smartphone.  A LED indicator provides you with the current status of your headphones which also helps you to identify any issues you might have in operating them.
LED Behaviour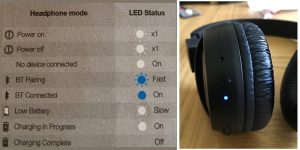 These headphones have a  Bluetooth range of up to 5 m and work with a wide range of Bluetooth compatible devices such as an iPhone / Android smartphone, iPad, laptop and smart TV. They also fold away very compact which makes them great for travelling. 
Current retail price is around £30 GBP or $50 USD on Amazon. 
For a full review of these headphones please click on the link to my YouTube review  below:
Troubleshooting Guide – How to Connect Your Headphones
If your headphones wont pair with your device try one of these most common  solutions:
Check your headphones are not already paired with another device. If they are then you will need to unpair them from that device or switch off Bluetooth on that device before you can connect them to another device.
Your headphones could be trying to connect to another device instead of your preferred device. For example if you are trying to connect your headphones to your laptop but they are trying to connect to your smart TV instead. In this situation you can try switching your TV or any other competing Bluetooth devices off while you connect your headphones to your preferred device such as your laptop.
Switch the Bluetooth option on your device to 'On' first, before you press the on/off button on the side of your headphones.
Make sure your headphones are fully charged.
If you're adding your headphones as a new Bluetooth device to your PC in Windows, and you get a pop up with 3 options, make sure you select the top option as shown below: